What's body doubling?
Body doubling is a powerful technique for chronic procrastinators that helps to boost productivity. Basically, it's action of doing something in presence of another person. By having another person present to provide accountability and focus, you can overcome distractions and accomplish tasks more efficiently. This technique is proven to be effective and can lead to a greater sense of achievement and productivity.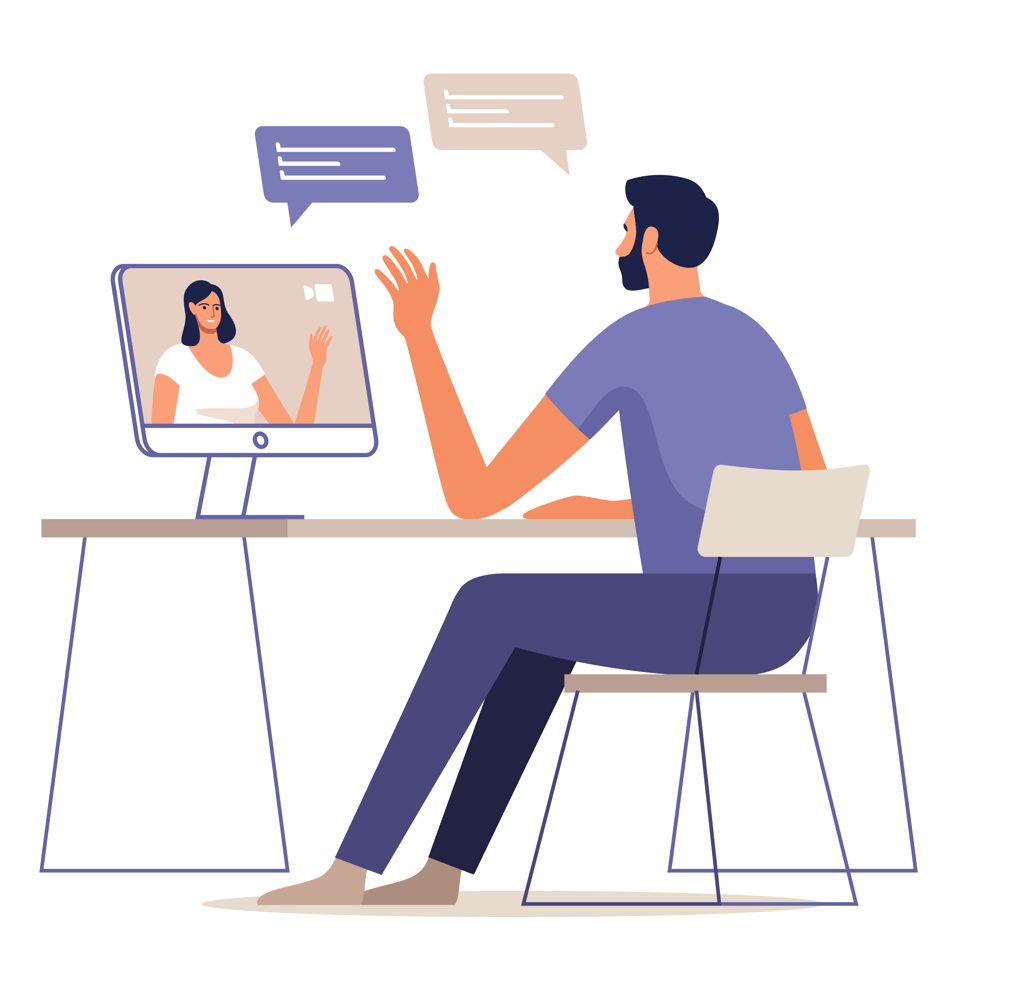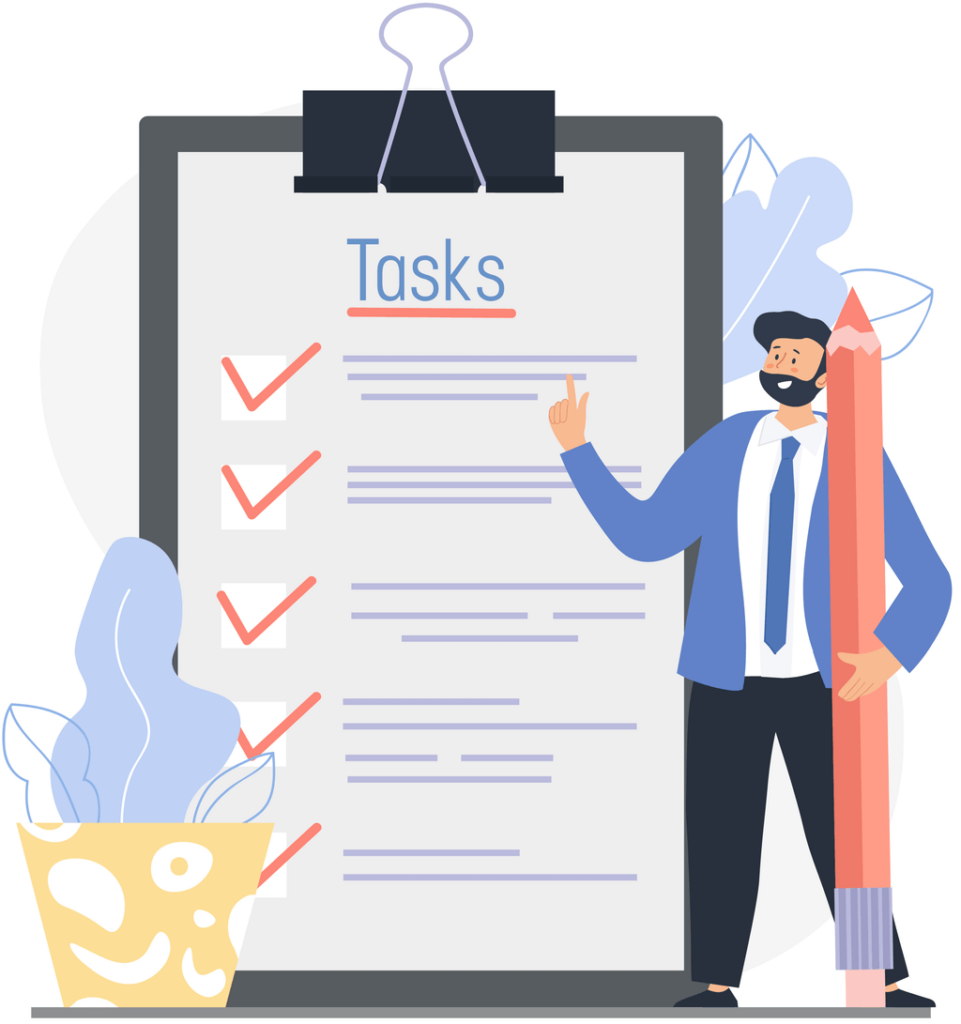 How it helps you
Body doubling helps you achieve peak productivity by increasing focus and accountability. Your body double makes sure that you spend time on your task, not on social media, Netflix, or video games.
Working alongside someone helps you avoid burnout by maintaining a sustainable work pace.
Your WorkMode productivity buddy ensures you follow your schedule and start and finish your workday at the designated time.
We've made it super easy
How it works?
Do you sometimes feel that apps for procrastinators aren't really created with them in mind? You need to register, confirm email, fill out forms and add credit card to begin trial period. WorkMode is different, because it has been created by procrastinators. There are only three steps to follow.
Step 1: Join the first session
You will join video chat with WorkMode body double. We don't use bots or prerecorded videos. You always connect to a real person.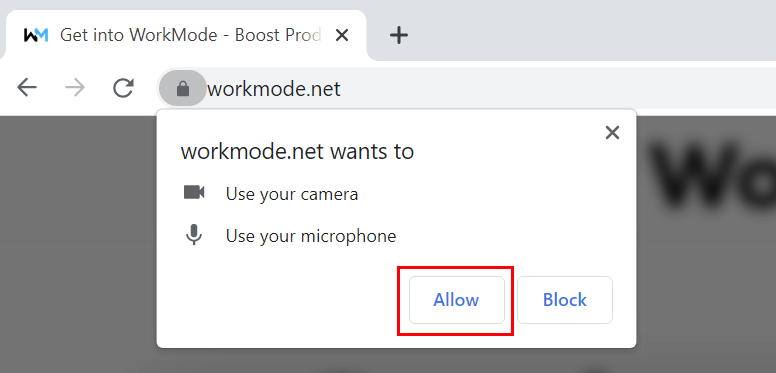 Step 2: Enable your webcam and microphone
If you don't have a webcam you can share your screen with us,
If you don't have a microphone, you can use chat to talk to your body double
Step 3: Say "Hi" and start working
It's that easy! If you have any questions about the service, don't hesitate to ask. We're here to help you and explain how WorkMode works.
Now, what's stopping you from becoming super productive?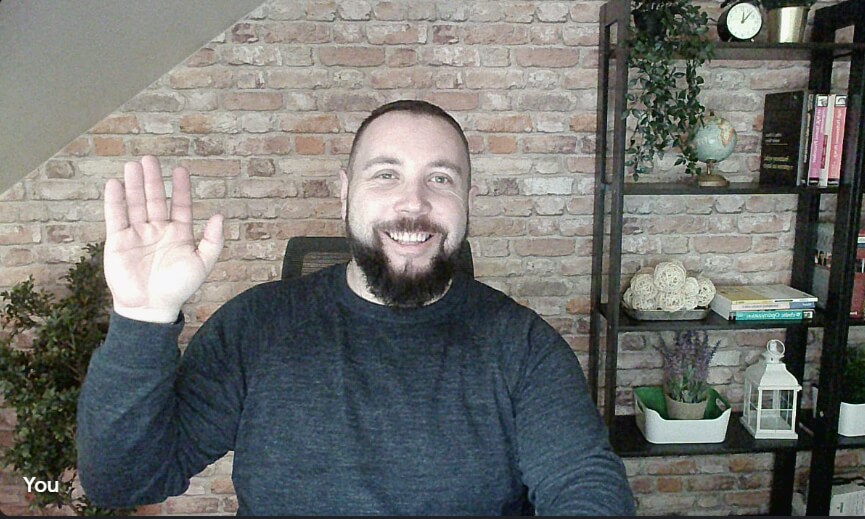 Don't postpone it. Act now!
Danger! Procrastinator detected!
We highly recommend joining your first session now. Procrastination can be a tough habit to break, and every day that goes by without taking action makes it harder to start. Don't put off joining the session, as it may lead to further procrastination and delay. Act now, and take the first step towards a more productive and fulfilling life. We look forward to working with you!
Let's beat procrastination together!
You've been procrastinating for years. You've tried a lot of methods, and nothing has worked. It's time for something new!
To become productive, you need to do only four things:
✔️ Decide to beat procrastination - actually, you already did that!
Connect your webcam.
Say "Hello" and tell us your plan for the next hour.
Start working
That's it - that's all you need to overcome procrastination.
The test session lasts as long as you want - we recommend an hour, but if you have only 15 minutes, that will work too! You can minimize the browser or switch to another tab - we'll stay connected.
Don't close the popup during the session - it will terminate the session.
Super Important Things
You feel the urge to postpone this for later. Maybe you tell yourself that you don't have time right now, or you're not dressed properly. You'll... try it later. Stop. You need to control your procrastination only for the next two minutes and connect. Body doubling works immediately, and it will help you stay productive for the rest of your life.
Privacy in nutshell
We don't record or store video, audio, or screenshots. We do not gather nor process your data for advertising purposes. Our only source of revenue is a subscription to our service. Read more on our privacy policy page.